How to Increase Profit Margins Through Virtual CFO Services
How to Increase Profit Margins Through Virtual CFO Services
You've worked tirelessly to grow and run your business, and you want to enjoy the fruits of that labor. But the idea of trying to manage it financially? Maybe you prefer to be in the middle of the day-to-day action, or numbers just aren't your jam. After all, it's hard to manage the books, much less craft a financial strategy. You don't want to just "get by," you want to thrive—and a little help goes a long way. So, when it comes to finding a CFO partner to boost your profit margins, should you hire in-house or outsource? Discover the ROI of virtual CFO services and the benefits of customizing their support. What are virtual CFO services? A virtual CFO does everything an in-house chief financial officer does, either part-time or on contract. These pros are typically a more accessible option for small businesses that maintain a low overhead. That's because the alternative—an in-house CFO—is usually expensive. Virtual CFO services come in at a fraction of the cost of a full-time executive because it's a service, not an employee. A virtual CFO is a strategic partner focused on more than one-off tactics. They look at the big picture for your business to improve processes and help you plan for the future. What are the ROI benefits of outsourced CFO services? So, what can you actually get from a virtual CFO relationship? A helping hand that works effectively and delivers ROI in the process. CFO services deliver numerous benefits, but a few top the list: Affordable Expertise Did you know that the typical in-house CFO makes an average of $414K per year? When you opt to outsource instead, you get top-level expertise without the cost, saving on aspects such as salary and benefits. Virtual CFOs have years of experience in one industry and a history of resolving diverse financial issues, so they act as on-demand experts. Little to No Learning Curve Wouldn't it be nice to add a new person into the mix and see quick results? With a new hire, that can take months. But virtual CFO services are like toys you can play with right out of the box. They come trained in various industry verticals—kind of like an RC car that comes with free batteries—so all they need is basic 90-day onboarding to achieve your goals. Cost-Cutting Resource With such a crunch on the economy these days, you probably need to find ways to operate leaner. A virtual CFO can help you cut costs within your business. Virtual CFO services have an eye for recognizing and reducing waste and helping you deploy cash efficiently. But just because you're getting creative with your money doesn't mean you stand idle either. Your partner can also help by looking for the right opportunities for production or expansion. Customize your CFO relationship for growth. You wouldn't order the biggest breakfast platter on the menu if you knew you only wanted avocado toast. Instead, you would order just what you need à la carte. Similarly, you only pay for the services you need when you need them with a virtual CFO. The scope of work depends on your size, industry, and financial needs. Bonus points? They're paid hourly or at a flat monthly rate. That makes CFO services flexible to provide one-time or long-term help. Developing Financial Systems and Strategies When you hire a virtual CFO, you also get a strategic partner. CFOs implement systems for growth by handling risks and managing cash flow. They also accommodate your business as you scale—from organizing your bookkeeping to advising on mergers. Forecasting and Budgeting "Can I get the best of both worlds?" CFO partners budget responsibly but keep their eyes wide open for new opportunities, so you're forging ahead in growth mode—even when you need to watch your spending. Performing Reporting One of the most tedious things about accounting and bookkeeping is all the paperwork that comes with it. You're focused on the day-to-day of the business—and you should be. So virtual CFOs dig into the numbers and handle the reporting, such as: • Budget-to-actual • Variable expense • Fixed expense Along with up-to-date figures, your expert leverages data from historical reporting to improve everything from margins to cash flow. Get started with virtual CFO services. Virtual CFOs deliver ROI as affordable and ready-to-go resources for your team, and you control the relationship. Sound like a fit? Position your company for growth and improve your ROI with virtual CFO services. Discover what makes the outsourced experience different. Explore our approach and get in touch with our expert team to discuss your needs.
How to Increase Profit Margins Through Virtual CFO Services
Read More »
How to Increase Profit Margins Through Virtual CFO Services
Read More »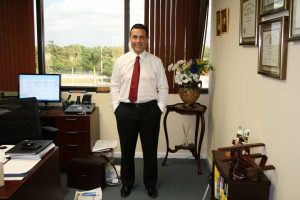 Great Accounting Firms Share These 10 Traits which has gone far beyond the paper-pushing days and now involves acting as a virtual CFO
Read More »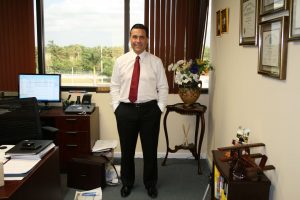 Tax Accountant said IRS delays start of tax season for individual returns would be postponed until February 17 with some as late as March
Read More »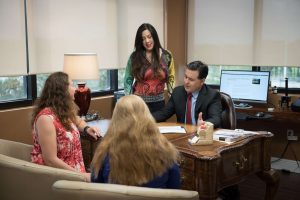 Its up or out for Miami Accountants firms are faced with the dilemma of keeping long-term managers that are not ready to be equity partners or let them go.
Read More »
Contadores en Miami, Gustavo A Viera CPA, explica los pasos de una auditoría, desde la notificación de la auditoría hasta el cierre de la misma
Read More »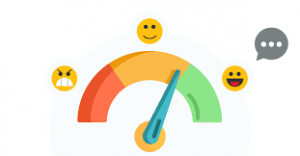 How Accountants in Miami Increase Client Satisfaction. If you are an Accountant not focused on improving your level of client satisfaction, you should be.
Read More »