Crowdfunding isn't what it used to be.
Kickstarter, Indiegogo and many other platforms have morphed the act of asking friends, family members or banks for money into a 30-day, can't-sleep, build-a-quick-business campaign. And using the Internet to seek funding may reap better rewards.
Some panelists speaking at the South Florida Business Journal's Critical Conversations: Funding Your Business event on April 10 raised tens of thousands of dollars for their businesses. (Critical Conversations is our series examining key issues in business.) Other panelists warned of the problems that can arise for crowdfunders who don't know what they're getting themselves into.
Editor-in-Chief Accountant moderated the event, which was sponsored by Gunster and SunTrust.
The following has been edited for brevity and clarity:
What advice would you give anyone who wants to jump into crowdfunding?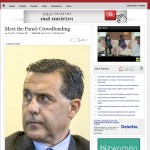 Gustavo Viera Accountant:
My advice would be to speak to the lawyers, bankers and also your accountants to make sure you're prepared for the tax consequences of crowdfunding. I'm usually the last guy startups see after they've got their funding. All of a sudden, it comes time to do the taxes and they don't know how much they owe. It's very important, in terms of the type of entity you create. If you create an LLC and you're a single member, you're going to pay a hefty penalty for that. One of the things a lot of investors are missing is that, in this global market, in the Internet space where you're selling globally and nationally, you have to be careful not to create nexus in other places, which creates the liability to file a tax return in that state. I had a client who had a successful launch and had a physical presence in multiple states by having sales reps in those states, so they had to file a state tax return in 30 additional states, which the budget didn't account for.
Alex Rodriguez: We wanted to show investors we could fund the company, fund the product and prove the concept. The way we attacked our Kickstarter, we first framed it as a marketing campaign. We started contacting reporters before we started the Kickstarter campaign. We got coverage from more than 32 media organizations.
We knew [that] for those 30 days, we were not going to have a life. I told my wife: "Listen, for 30 days, I don't exist, I'm not taking the trash out, I'm only doing this."
From what I've read, it's easier to do a crowdfunding campaign than to get a bank loan. The added benefit of a crowdfunding campaign is that customers give you feedback. What better way to sell a product?
What have you made so far?
Rodriguez: We wanted to raise $50,000. The campaign ended on Wednesday at $303,000. In the last 48 hours of the campaign, we raised about $51,000.
Heather, what advice would you give to someone considering crowdfunding?
Heather Schwarz-Lopez: We're a platform. It is the most stressful point in your life. We think that we're addicted to our phones now just to check our text messages and emails. You're going to be checking your email even more for alerts, investor requests and equity offerings. It is very stressful.
But I can tell you, as a former banker myself, it's extremely difficult for startups to get loans. This is how EarlyShares was born, out of my own frustration of not being able to lend to my clients, who were ultra-high-network clients.
Accountant: As the banker in the room, ease of access doesn't equate to success.
We have a whole new world of raising money that we've never had. Crowdfunding was once getting your friends and family around the table and saying, "I need $50,000," and this is the modern version of that. But you have to be careful. The business won't succeed just because there's money behind it.
Schwarz-Lopes: But getting your network involved early is crucial.
Rodriguez: And you can't just have an idea. Before you go to Kickstarter, you have to have a working prototype. And that's going to cost you money, so you may need your family and friends to fund that. Just having a successful Kickstarter campaign is a small part of it. You still need to deal with marketing, sourcing, manufacturing and the business plan. The downside about the feedback from your customers who backed you very early is they feel they have a say in your final product, so you have to have a very clear goal.
Dawn Sole: I'm on the ugly side of the campaign. My advice is to make sure you're talking to an attorney, protect yourself, and make sure no one is stealing your stuff.
With Pluck N' File — it's the Swiss Army knife of tweezers — I had all my intellectual property secured. I set up a team of people and I decided to launch on Indiegogo.
A year prior, I submitted the prototype to Kickstarter, and they ended up denying it because it was a personal care product. So when I updated my product, I decided to go to Indiegogo because Kickstarter denied me initially.
One day I Googled my product and found out that someone had gone to my Indiegogo campaign, copied and pasted all of my intellectual property, and launched a separate campaign on Kickstarter and raised over $25,000. So those people were scammers who were trying to take the money and run and never deliver on the product.
My attorney and I had to shut that campaign down, but it did a lot of damage for my campaign on Indiegogo. This is still not being fixed. There are not enough rules and regulations in the crowdfunding arena.
David Scileppi: My general advice: Have your eyes wide open and have a really good plan. To better define crowdfunding: Equity crowdfunding is still not permitted. But presales of products is great because it gets your name out there and it doesn't involve a lot of legal issues. And then there's credited crowdfunding, which just deals with credited investors and is basically general solicitation, which is good because you get wealthier people and larger investments. Secured lending is also good, but you have to pay that back.
When it comes to equity crowdfunding, that's not an area I think you want to go down for many reasons because once you start to have a bunch of investors that own part of your company, they have rights to information and there's a lot of administrative issues with that. So would you rather have them as customers, or have them in your company with you?
Sole: There's a lot that goes into the pre-planning. You have to plan so far in advance for this campaign that it's not even funny – and I'm talking a month to three months in advance.
Linda Worton Jackson: You've heard a lot about planning, planning ahead. Dawn's story is very compelling about someone stealing her product, but it happens the other way, too.
You might think of a great product, but somebody else has already thought of it, unbeknownst to you. What happens then if you inadvertently steal something? Get your intellectual property rights situated before you even think about launching a crowdfunding [campaign].
You need to know where your company's going. Is it better for you to be an LLC or a corporation? Do you want to have a lot of partners? Is your end game to sell it or do a public offering? Your crowdfunding could not work or it could take off.
Once you do the rewards-based crowdfunding, you are obligated to send those items out. What if your first shipment doesn't work? You don't want to be calling some stranger in a panic, asking for legal advice. Get all of these questions answered.
Kabeer Arora: I decided to take on the challenge of changing men's fashion using crowdfunding. Most guys only buy dress shoes that are black, expensive, boring and uncomfortable. So my advice is have a destructive product. Bringing sand to the beach on Kickstarter is not going to help you.
I designated 40 days to my Kickstarter project. What worked for me is responding quickly to the campaign's emails and alerts. I aimed to respond within five minutes to ask what size they wanted because these people were putting up $200 to $250 for my shoes before touching them or wearing them. I raised $417,000 in 30 days.
Your success on Kickstarter depends on your message. You're convincing someone on the other side of the world to buy your product — which is not even a product yet, it's a prototype. Have a short, engaging video under four minutes. You have to make it startup-y, not too professionally lit, not too scripted. The comments section is also very important because that's where potential investors check to see what other backers have said.
Worton Jackson: I also warn clients about the fees that each crowdfunding portal charges.
Arora: Kickstarter campaign fees add up to about 10 percent.
Worton Jackson: You also don't want to waste time going to the wrong portal and getting rejected.
If you do crowdfunding, does this help or hurt relations with traditional lenders?
Nager: If you're raising capital, it proves the success of the business, and that's what I care about when they walk through the door. It doesn't matter where the money came from. Talking from my 25 years of experience in the business, you'd be amazed how many of the true equity came from a bank. Your business isn't successful until those initial backers continue to buy.
This is an unregulated market. Do you think there's potential for anyone to taint their business by getting involved in crowdfunding?
Scileppi: There's always reputation risk. The best way to fund a business is through home equity using assets of your own. Your parents can take money out of their house — whatever it is. But the bank is much more interested in having collateral of your house than your good idea.
Schwarz-Lopes: I think your next step after a successful Kickstarter campaign is going out to an accelerator, an incubator or going out to angel groups. A bank's just not going to work.
Worton Jackson: There's a lot in between crowdfunding and a bank. Hopefully, there's some big VC that's out there watching your product and wants to pick it up. There are also angel funders. I have a small firm, so I represent a lot of small companies. We have contact with a lot nontraditional lenders who are looking to lend to companies like you. Or it may be time to take on a money partner, or a lender that does a mix of equity and loan, so there's a lot of different options, and you have to know that they're out there. Talk to your lawyers.
Schwarz-Lopes: Find a mentor, find someone who has already been there, done this, knows what do and what not to do.
Viera: I'm a Small Business Administration adviser, and the majority of people in the SBA donate their time to help startups or companies that wouldn't usually have access to a wealth of experience. The SBA backing of a loan is a completely different thing from what the SBA advisers do. Advising is the focus of SBA. But, you eventually have to establish a good banking relationship because you're not going to be able to grow.
Nager: You may not need us now, but you're going to need us in your growth phase.
Audience questions:
What do you recommend for a service-based company?
Arora: GoFundMe would be best.
Schwarz-Lopes: For finding investors, LinkedIn is best.
What about crowdfunding for real estate?
Schwarz-Lopes: That's exactly what EarlyShares is. We are a marketplace for real estate projects with accredited investors.
What's the best platform for crowdfunding for nonprofits?
Arora: GoFundMe.
Worton Jackson: But if you don't have the social media backing, you won't get a dollar.
Rodriguez: Start with telling your story on social media over six months before you ask for funds.
What would be the best platform for an established company?
Nager: There are a load of alternative lenders out there.
When did you start your marketing?
Rodriguez: For us, three months before the campaign.
Sole: At least three to six months to build followers on social media that you can then lure to the campaign.
Panelists' final statements:
Schwarz-Lopes: The most important thing that investors look at is your internal team, your management team. Investors fund teams; you can't do it by yourself.
Rodriguez: For us, we're not only building a product, we're building a business. So we have a great team; the product is not as important as the team. Early on, figure out whether you want to build a product or a business.
Nager: You have to do what's right for your company, and every company is different. Have a plan, understand it and know that it will change over time.
Sole: Whatever directions you guys decide go in, make sure you do your research, seek out people to help you. Really pick and choose what platform you want to use, if you do go the crowdfunding route, have your intellectual property secured.
Scileppi: Get contacts with your support team – attorneys, bankers – early on to look at your options.
Worton Jackson: Crowdfunding is not easy or cheap, and it's not for everybody. Before you do it, talk to a friend, look at the literally thousands of portals that are out there, so you can approach the right one in the right way.
Arora: Don't be afraid to reach out to other successful crowdfunding projects in your criteria. I reached out to successful fashion campaigns and I asked them for advice. Also, don't ask anyone for crowdfunding advice who hasn't done it already.
Viera: The one thing that most people overlook when they're looking to raise capital is whether they want to go down the equity side or the debt side. The cost of capital on both sides is night and day. So it depends on your product, depends on your stage of funding, but knowing the cost of capital.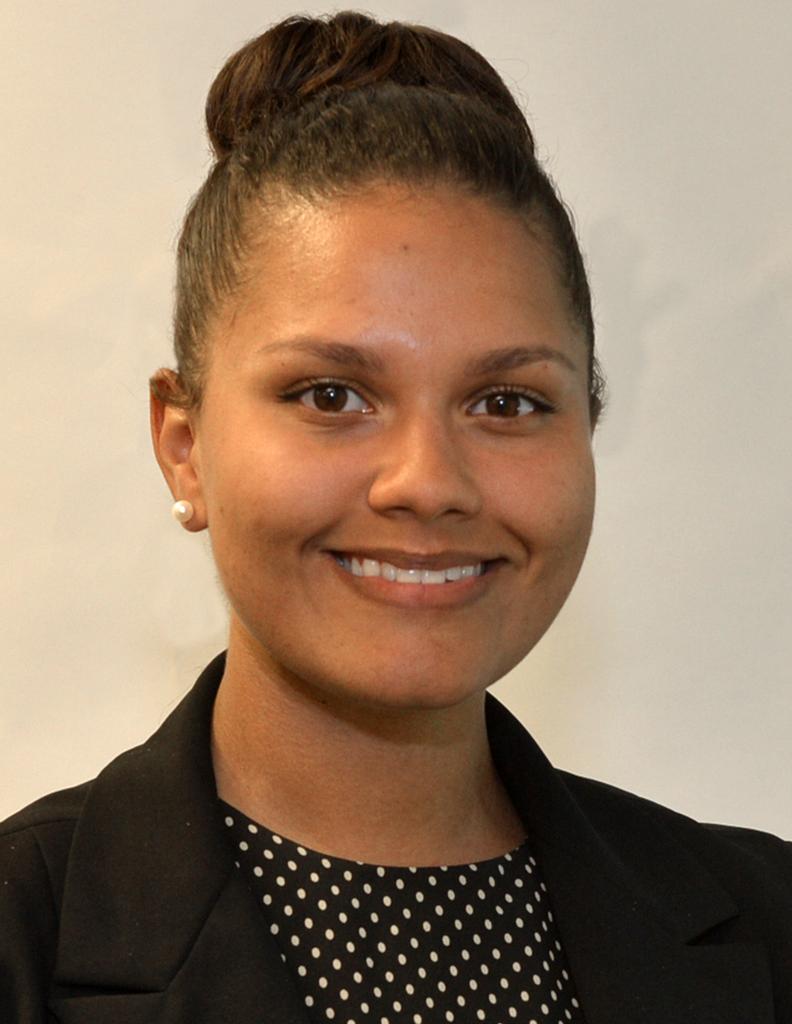 Reporter- South Florida Business Journal