Employer ID Numbers EIN Identification Number is required of every business, issued by the IRS, and used to identify a business entity.
What is an Employer ID Numbers EIN 
An EIN, also known as a Tax ID Number, is used to identify a business entity, trust, estate, and various other entity types. All businesses, in general, need an EIN, according to the IRS. An EIN is usually required for licensing and permitting as well as opening a business bank account.
What's the process?
Step 1: Select your entity type and fill out our questionnaire.
Step 2: Our agents will check for errors or omissions and process your request with the IRS.
Step 3: Our agents will email your Employer ID Numbers EIN as well as your official IRS document. You may also download your document from our website once it's been processed.
The filing process for a new Tax ID Number can be confusing for non-professionals. We work directly with the IRS, on your behalf, as your Third Party Designee. If any issues arise from the information you have provided, we will work on correcting the information and making sure your filing is done quickly and correctly.
Customer Service
Our accountants have many years of experience and are well-trained in IRS communication and Employer ID Numbers EIN obtainment. We review your application and advise you of any documentation needed before filing.
Simplified Forms & Accurate Filing
Leave the IRS procedures and guidelines to us! We make this a simple process for you, our customer, by eliminating common mistakes known to halt the process. We assure your Employer ID Numbers EIN will be obtained promptly and accurately.
Your Security
All information is submitted behind a tight security layer within a PCI compliant data center. We want you to feel confident that your private information is safe and secure.
Change of Ownership or Structure
Generally, businesses need a new Employer ID Numbers EIN when their ownership or structure has changed. Refer to "Do You Need a New EIN?" to determine if this applies to your business.
Employer ID Numbers Employer
Employer ID Numbers Employer Identification Number is required of every business, issued by the IRS, and used to identify a business entity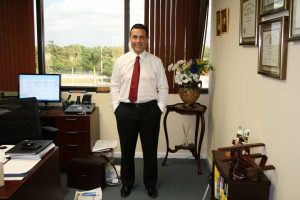 Great Accounting Firms Share These 10 Traits which has gone far beyond the paper-pushing days and now involves acting as a virtual CFO
Read More »