A good record-keeping system can actually help you save money. Find out what kinds of records you should keep and learn how to create a record-keeping system for your business.

Cash vs. Accrual Accounting
There are two forms of accounting used by the small business – cash and accrual. The best method for your company depends on a variety of factors which include the nature of your business, its legal business structure, and whether or not you extend credit.
Understanding Your IRS Notice
We realize that receiving a notice from the IRS can be unnerving, but if you follow these simple steps, the process to resolving the discrepancy should be straight forward.
Not Filed a Tax Return? Here's What to Do
Taxpayers should file all required returns that are past due now to avoid additional penalties and interest. This section gives information on getting help and documents needed to prepare a return. It is never too late to file.
Tax Scams – How to Recognize and Avoid Them
To help the public recognize and avoid abusive tax schemes, the IRS offers an abundance of educational materials. Participating in an illegal scheme to avoid paying taxes can result in imprisonment and fines, as well as the repayment of taxes owed with penalties and interest. Education is the best way to avoid the pitfalls of these "too good to be true
A good record-keeping system can actually help you save money.
A good record-keeping system can actually help you save money.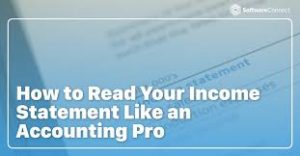 Income statement (also referred to as profit and loss statement (P&L), revenue statement, statement of financial performance, earnings statement, operating statement, or statement of operations) is a company's financial statement that indicates how the revenue (money received from the sale of products and services before expenses are taken out, also known as the "top line") is transformed into the net income (the result after all revenues and expenses have been accounted for, also known as Net Profit or the "bottom line"). It displays the revenues recognized for a specific period, and the cost and expenses charged against these revenues, including write-offs (e.g., depreciation and amortization of various assets) and taxes. The purpose of the income statement is to show managers and investors whether the company made or lost money during the period being reported.
Read More »