Having professional IRS Representation at an IRS audit can reduce anxiety during a very stressful situation. Knowing the IRS wants to take a second, closer look at your tax return, whether it is the entire return or just a portion of it, such as expenses claimed for meals, entertainment or travel, can be a very nerve-racking experience.
Accountants in Miami provides IRS Representation Services we never advise any taxpayer to represent themselves in an IRS audit, no matter how simple it may seem. Even if you honestly believe you filled your entire tax return out correctly, meeting with the IRS can be a very intimidating experience.
This is especially true if you have to experience a face-to-face audit or ever been in an IRS Audit. Traditionally, however, the majority of IRS audits are done via correspondence. In other words, most IRS audits are in the form of letters asking for explanations of various tax items on a tax return or requesting supporting documentation. The fact of the matter is that on average only about one-third of all IRS audits are done on a face-to-face basis with a revenue agent, tax compliance officer, or tax examiner. In fact, according to the IRS' 2007 Data Book, during fiscal year 2007 (Oct. 1, 2006 through Sept. 30, 2007), only 22.49 percent of all tax return audits were conducted in person, while 77.51 percent were what are called correspondence audits.
More often than not, an IRS audit of a tax return will result in changes to the return. Whether these changes are good or bad for the taxpayer depends on the situation. The no-change rate, or the number of returns accepted as filed after examination for fiscal year 2007 was 16 percent for correspondence audits and 12 percent for those returns audited by revenue agents, tax compliance officers or tax examiners.
As for the likelihood of your tax return being audited, just keep this in mind. There were 1,384,563 individual tax returns that were audited during fiscal year 2007, out of a total of 134.5 million returns filed in the previous year. That means that only one percent of all individual returns filed actually received an IRS audit.
But what if you happen to be in that unlucky one percent? You can face an audit with confidence when you know you have our Accounting Firm on your side.
Gustavo Viera
Corporate & Individual Tax Accountant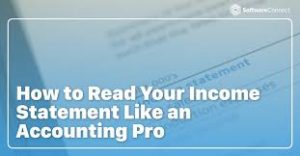 Income statement (also referred to as profit and loss statement (P&L), revenue statement, statement of financial performance, earnings statement, operating statement, or statement of operations) is a company's financial statement that indicates how the revenue (money received from the sale of products and services before expenses are taken out, also known as the "top line") is transformed into the net income (the result after all revenues and expenses have been accounted for, also known as Net Profit or the "bottom line"). It displays the revenues recognized for a specific period, and the cost and expenses charged against these revenues, including write-offs (e.g., depreciation and amortization of various assets) and taxes. The purpose of the income statement is to show managers and investors whether the company made or lost money during the period being reported.
Read More »