Capital Gains, Losses, Sale of Home
Top Frequently Asked Questions for Capital Gains, Losses, Sale of Home
What is the basis of property received as a gift?
I sold my principal residence this year. What form do I need to file?
How do I figure the cost basis when the shares I'm selling were purchased at various times and at different prices?
I purchased stock from my employer under a § 423 employee stock purchase plan. Now I have received a Form 1099-B from selling it. How do I report this?
Do I need to pay taxes on the additional stock that I received as the result of a stock split?
How do I calculate the average basis for the sale of mutual fund shares?
I received a 1099-DIV showing a capital gain. Why do I have to report capital gains from my mutual funds if I never sold any shares?
Is the loss on the sale of your home deductible?
Capital Gains and Losses of Sale of Home
A loss on the sale or exchange of personal-use property, including a capital loss on the sale of your home used by you as your personal residence at the time of sale, isn't deductible. Only losses associated with property used in a trade or business and investment property (for example, stocks) are deductible.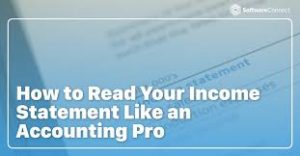 Income statement (also referred to as profit and loss statement (P&L), revenue statement, statement of financial performance, earnings statement, operating statement, or statement of operations) is a company's financial statement that indicates how the revenue (money received from the sale of products and services before expenses are taken out, also known as the "top line") is transformed into the net income (the result after all revenues and expenses have been accounted for, also known as Net Profit or the "bottom line"). It displays the revenues recognized for a specific period, and the cost and expenses charged against these revenues, including write-offs (e.g., depreciation and amortization of various assets) and taxes. The purpose of the income statement is to show managers and investors whether the company made or lost money during the period being reported.
Read More »